The graphic motif, which has been developed for various media and stationery used by SNIP, can spread SNIP's color images effectively by utilizing the color for exclusive use.
The graphic motif can enhance SNIP's image expectation effect by using the symbol mark and other elements, and it plays an auxiliary role that can emphasize the characteristics of media to which it is applied.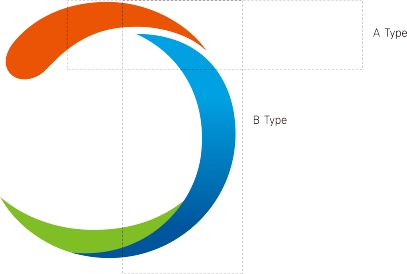 The graphic motif has been developed in both vertical and horizontal types, which can be used diversely according to the media on the basis of the examples. in accordance with media.
Also, it is possible to express diverse colors using the main and sub colors among the colors for exclusive use.